Who We Are
CMW Co-Directors
Kirsten J. Chadwick, Ph.D.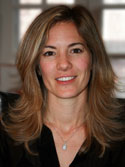 Dr. Chadwick received her B.S. from Tufts and her MA and PhD from Northwestern University. She completed her Doctoral Internship at The George Washington University and her Post-Doctoral Fellowship at Georgetown University. Dr. Chadwick has over 15 years of clinical experience working with late adolescents and adults. She is an Assistant Clinical Professor of Clinical Psychology at The George Washington University, providing clinical supervision to doctoral students in the GWU Clinical Psy.D. Program. Dr. Chadwick designs and presents workshops to area OB/GYN and pediatric practices on post-partum depression and maternal mental health. Dr. Chadwick's areas of interest include the motherhood transition, parenting, maternal depression & anxiety, pregnancy loss, grief, personal and professional relationships, eating disorders, and college transitions.
Jennifer Grosman, Ph.D.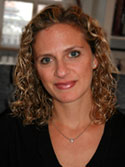 Dr. Grosman received her B.A. from Emory University and her Ph.D. in Clinical Psychology from The George Washington University. She completed her Post-Doctoral Fellowship at Georgetown University and received her certificate in Infant Observation from the Washington School of Psychiatry. Dr. Grosman has over 15 years of clinical experience working with adolescents and adults. Dr. Grosman designs and presents workshops to area OB/GYN and pediatric practices on post-partum depression and maternal mental health. She has led peer support groups for women with post-partum depression and has been interviewed for television and online reports on PPD. Dr. Grosman has lobbied congress in support of post-partum depression legislation. Her areas of interest include maternal depression and anxiety, mother-baby interactions, pregnancy & pregnancy loss, grief, parenting concerns, interpersonal relationships and eating disorders